APAC All Hands on Deck
Come aboard and be a part of APAC's biggest night!
If you would like to purchase tickets for this event, please click here.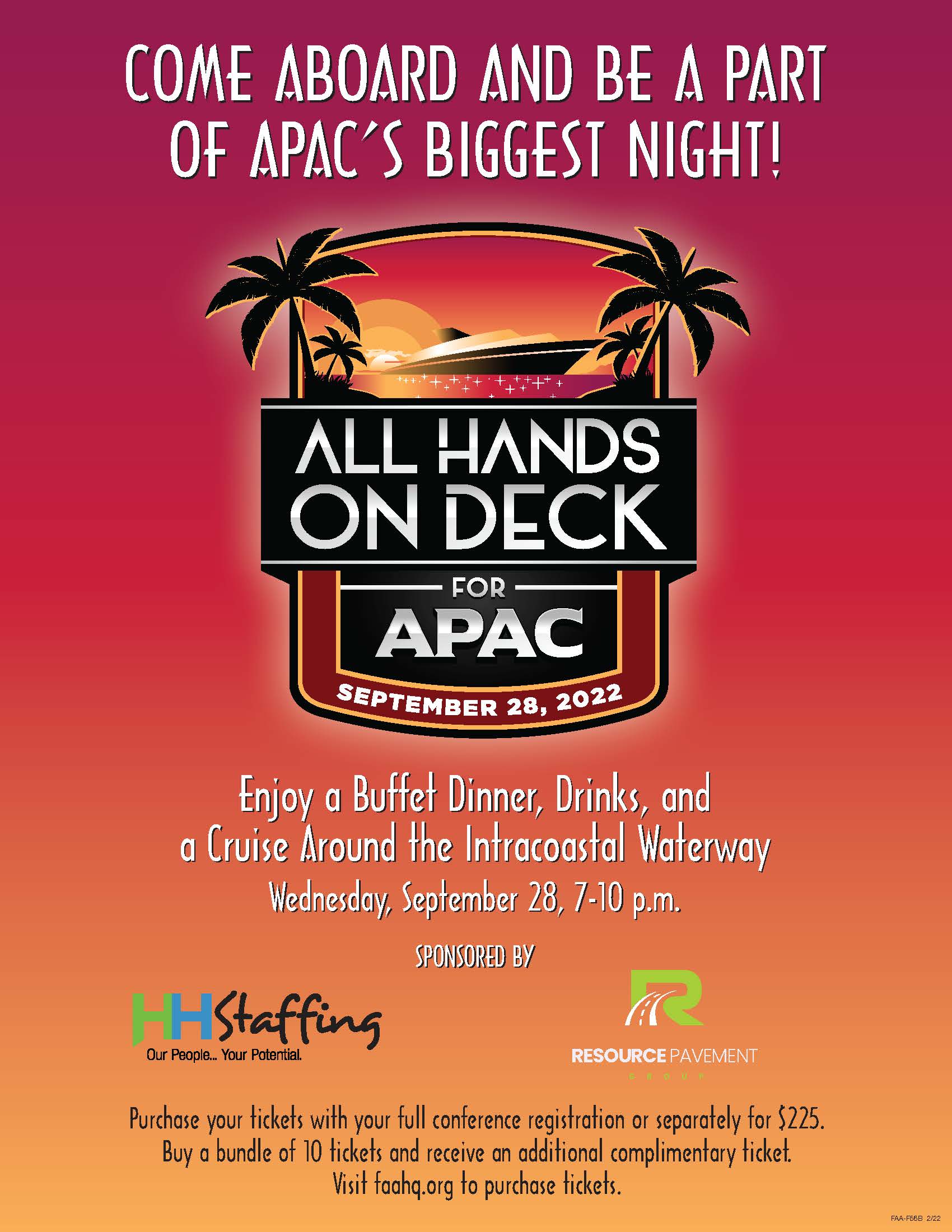 Contributions to APAC are voluntary and are used for political purposes. Contributions are not deductible as charitable donations for federal income tax purposes. A member is free to contribute more or less than the suggested amount, and may choose not to give without reprisal from the Florida Apartment Association or affiliate associations.