2020 APAC Virtual Silent Auction
Click here to access the APAC Viritual Silent Auction.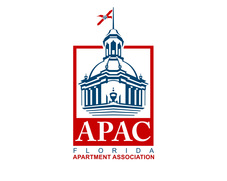 The APAC Virtual Silent Auction will be open from September 30, 2020, through October 15, 2020, at 5 p.m. We hope you will enjoy this year's virtual silent auction experience. Thank you for your continued support of APAC!
For step-by-step instructions on how to create an account and how to bid, please click on the link below.
Virtual Silent Auction Instructions
If you have any additional questions, please feel free to reach out to FAA headquarters for assistance at 407-960-2910.
---
Contributions to APAC are voluntary and are used for political purposes. Contributions are not deductible as charitable donations for federal income tax purposes. A member is free to contribute more or less than the suggested amount, and may choose not to give without reprisal from the Florida Apartment Association or affiliate associations.