Back to Events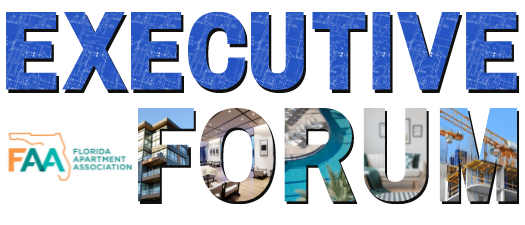 PM Executive Forum
Virtual panel discussion with industry leaders!
Thursday, March 17, 2022
Event Details
Florida's rental housing climate and potential legal and regulatory influences will headline the inaugural FAA Property Management Executive Forum.
Featuring the following industry leaders...

Stephanie Ingram, Chief Operating Officer | Mahaffey
Ryan McCain, Partner | Barfield McCain PA
Rachelle Hundley, Assistant RVP | Highmark
Michael Hodges, President | FPM Communities
Amanda White, FAA Government Affairs Director | Moderator
Florida's temperatures are just starting to warm up, but the multifamily market has been

on fire

. 
Our panelists will discuss their perception of the current rental housing "climate" in Florida, and how legal issues and county/municipal regulatory proposals and interventions could impact operations.
Virtual Town Hall | Thursday, March 17 @ 1:00 pm
This event is intended for management members who are on the multi-site level and above, including C-suite and other corporate executives.
Attendees will have the opportunity, time permitting, to ask questions directly of panelists in this live moderated discussion!
Topics Will Include
Limited apartment inventory and how supply is impacting their company or clients.
"Surf by" or "dial by" lawsuits and how they are mitigating risks.
Municipal and county ordinances, such as rent control and tenants rights, targeting multifamily operators and how they are responding.
Much more!