Winter 2020 Multifamily Florida

Inside this issue of Multifamily Florida...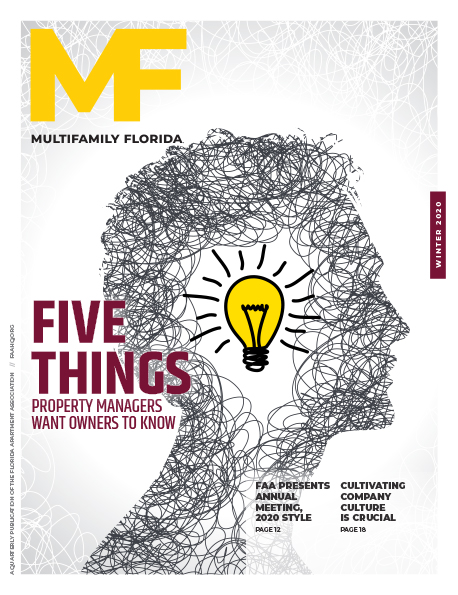 President's Message: Step 1: Enhance Advocacy
FAA Update: Unexpected Leadership Lessons from — Big Brother?
Cover Story: 5 Things Property Managers Want Owners to Know
Cultivating Culture: Building A New Sense of Self in a Dynamic Employment Landscape 
Research: FAA Releases Report on Factors that Undermine Housing Affordability
Community Spotlight: Avalia 
... and more! 
Click on the cover to the right for a downloadable PDF.