About Our Award-Winning Publications
FAA's publications include the award-winning quarterly Multifamily Florida magazine (print and digital) and monthly Florida APTitudes e-newsletter.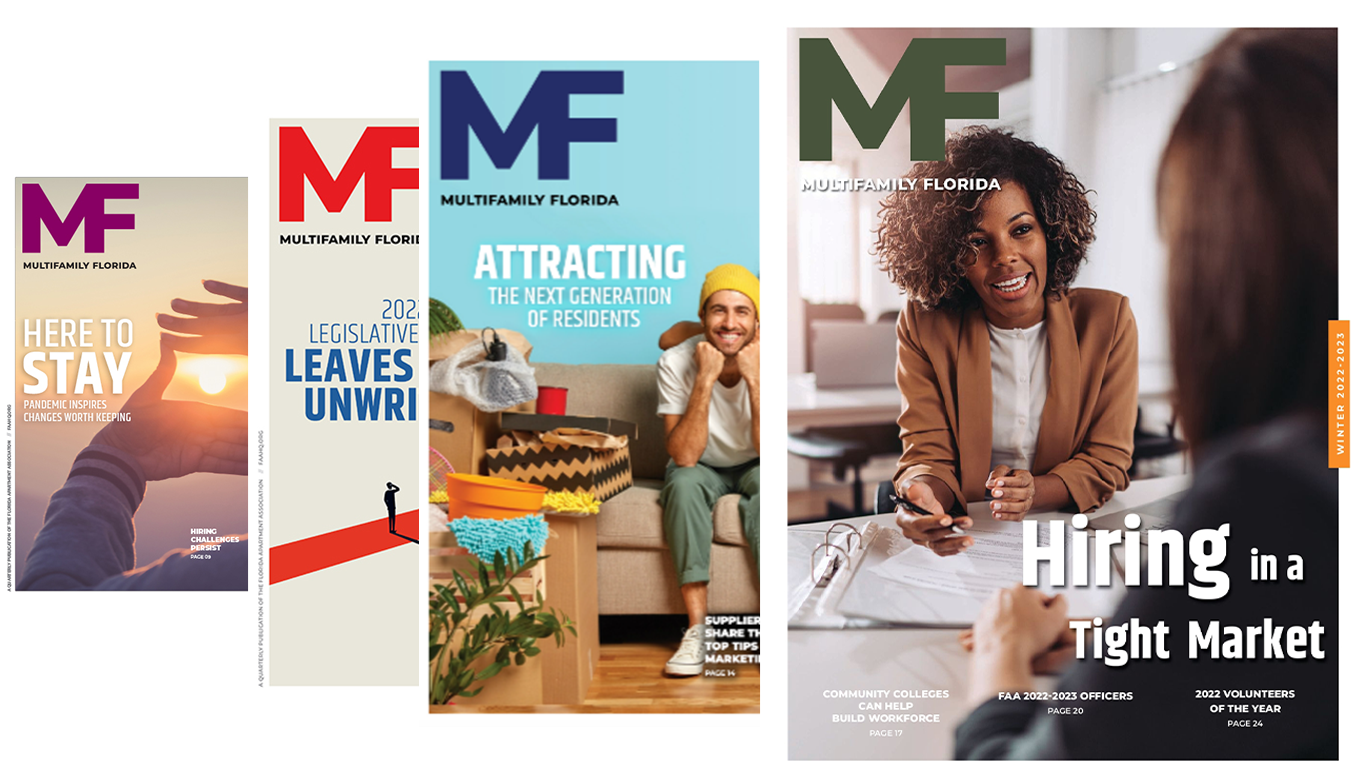 Multifamily Florida provides FAA members a wealth of information, from industry trends to best practices for resident satisfaction and business success, and from legislative issues to the latest in products and services. The quarterly publication has received numerous state and national awards for writing, design, and overall excellence. The printed magazine is mailed to apartment communities, management companies, and supplier companies; a link to a digital edition is emailed to all members. Members may also download PDFs of back issues or view recent digital editions (must be logged in as a member). Advertising opportunities come in a wide variety of sizes and prices, with premium placements and multi-issue discounts available.
Florida APTitudes is delivered to member inboxes monthly with news and announcements about FAA, NAA, and the apartment industry in Florida. A dedicated section focuses on supplier updates, including important dates to note as well as upcoming FSC meetings and events. Members may log in to view back issues of the e-newsletter. Members may request to be added to the mailing list by emailing communications@faahq.org. Complete issues as emailed can be viewed in the Florida APTitudes archive. The e-newsletter includes banner ads and sponsored content; availability is limited.
Interested in advertising? View our media kit and rate sheet or email advertise@innovativepublishing.com to request more information.