Back to Products & Services
APAC Contribution $500 Level
APAC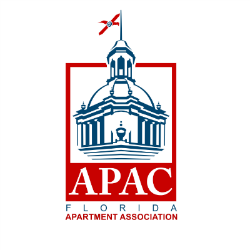 Recognition for $500 contributors includes:
Name or company listed on APAC giving roster for calendar year and
APAC donor ribbon at all FAA events and meetings
APAC Gold Investor lapel pin
Photo recognition at the FAA Conference (For personal contributions only, not corporate)
---
Contributions to APAC are voluntary and are used for political purposes. Contributions are not deductible as charitable donations for federal income tax purposes. A member is free to contribute more or less than the suggested amount, and may choose not to give without reprisal from the Florida Apartment Association or affiliate associations.
---