President Rewind: First FAA Leader Made History
By Diane Sears
Have you ever stopped to think about how the Florida Apartment Association got started? The original president, Rolfe Duggar, recently visited with the current board of directors to mark the 50th anniversary of FAA.
Duggar, who served as the association's leader in 1970 and 1971, has retired as a property owner and still practices real estate law part-time in St. Petersburg. He said it was a delight to meet the current president, Kimberly Maggard, and see the way FAA has carried on the traditions he and the co-founders set into place at the beginning.
One of the main reasons FAA was founded was to give apartment owners and managers a say in state laws that were affecting the industry, Duggar said. "We were individuals, and we had no say and no power without some kind of organization," he said. "In the end, we all had the same thought about forming the association and chapters throughout the state. I always believed in having a voice, and the only way you can do that is to organize."
It wasn't long before the association hired its first lobbyist part time and then brought on someone to handle the work full time. Today, FAA lobbyists work with Government Affairs Director Amanda Gill, part of the professional staff. 
Duggar said one of the most important moves the "founding fathers" of FAA made was to hire an executive director in April 1971. Pat Crow Segal served in the role for 16 years before she retired in January 1997. She was a contractor who also worked for other associations, and FAA's first headquarters was based at her office in Winter Park.
"We knew we needed somebody to do the day-to-day work because none of us could," Duggar said. "We were all pretty busy with our own jobs. I don't know who came up with Pat Crow-Segal, but she quickly came on the scene and we hired her. That was probably the most important thing we did. She was the right person. You don't normally just go out and right off the bat and get the best. You know, sometimes you have to go through several people. But we got someone who was really good for us and good for the industry."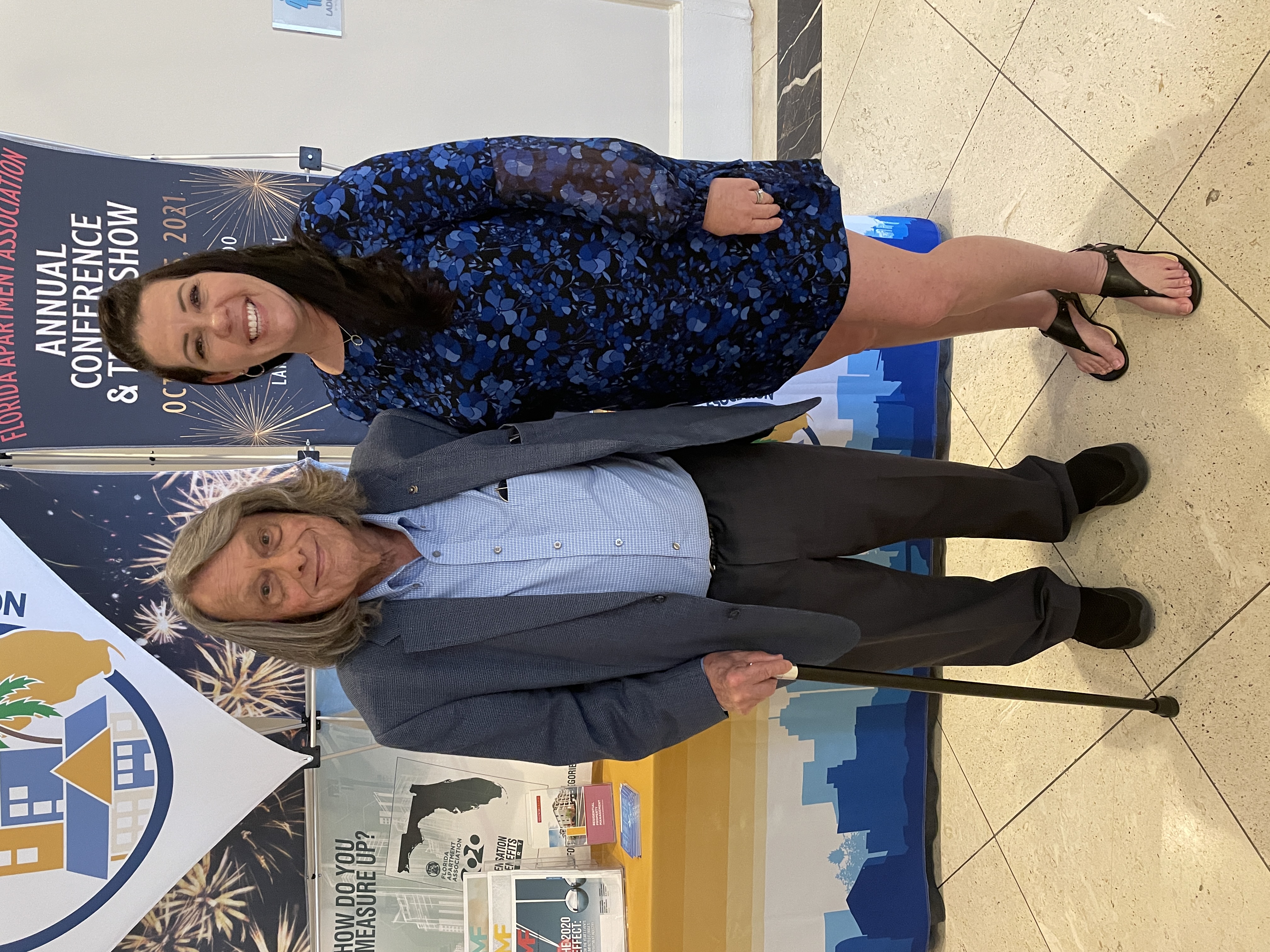 Read more about Rolfe Duggar in the upcoming summer issue of Multifamily Florida magazine.